How to monetize a website in 2021 shouldn't be a complex thing to do but In case you may still looking for more ways to make money from your website then, you're in the right place.
In this article, you will learn 7 smart ways to monetize your website without any hassles.
When I started my blog newly back then in 2017, I looked for possible ways to monetize my blog and luckily for me I discovered some good ways that I'm using right now to generate money from my blogs.
So, the exact same ways that I'm using to monetize my blogs is what am going to show you today and how you can use each one of them to monetize your website or blog.
So stay tuned, don't go anywhere.
The question now is, are you ready to learn how to make money from your website? If yes, then let's begin…
What Is Website Monetization
Website monetization is the process of making money from your website.
I'm quite sure that #1 aim of every website owner is to make money but the reality is that; only a few ones that are really making money from their website.
What! are you kidding me?
No, I'm not kidding you but that is the truth.
This happened because some can't drive traffic to their site while others don't know how to monetize their site.
So the purpose of this article is to make sure you earning a good amount of money from your blog or website.
So can we proceed now?
Yes, please
7 Smart ways to monetize a website in 2021
I'm so excited right now to share these opportunities with you.
Are you excited too?
Well, I hope so.
No more time to waste, let's begin…
1. Adsense: This method is the easiest way to monetize a website or blog but you need a reasonable amount of traffic to make a reasonable amount of money.
It's simple means partnering with an ad-serving company like Google AdSense to display its adverts on your website.
Before this type of a network will accept you into their publisher network your website need to have the following pages;
About us or me page
Contact page
Terms of uses or condition page
Privacy policy and
Finally about five qualities posts
When every pages I mentioned above are ready then you can apply for the following ad network
Google AdSense
Media.net
Wordad and
MageNet
But my advice to any beginner is to go for Google AdSense, MageNet or media.net.
They are more friendly and easy to use for beginners.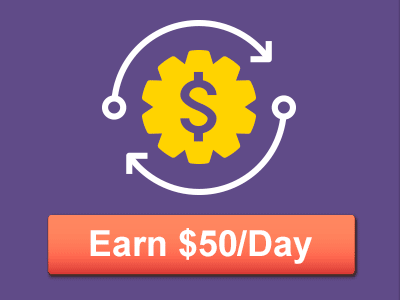 Affiliate marketing is the process of promoting other people's products or services and when you make a sale you get a commission.
It is one of my favourites way to monetize my blog.
If you're not new to this blog you should have seen a banner at the sidebar of this blog or in articles.
Most of those banners and links are from my partner Companies and if click any one of them and buy anything from there I'll get a commission.
You can learn more about Affiliate marketing and good affiliate program or network to join in this post here.
You will learn everything you need to know about Affiliate marketing and which program to join there.

3. Sponsor posts
Sponsor pose simple means posting other people post on your website or blog and get paid to do so.
Some blogger charges from$100 – $2,000 per post but if you're a beginner you can charge from small amount first until you build authority before you you can charge bigger.
This question may pop-up in your mind right now.
How do I get the Sponsor post?
The answer is, you should reach out to blogger and business owners in your niche to let them know about your service.
Second, you can sign up for adsy as a publisher and they would help you get clients
4. Adspace
Adspace simply means selling of space on your website to the advertiser.
It may be on the sidebar, inside an article, footer or header etc you can set up advertise with us page on your blog so that people can contact you on their own.
You can also reach out to businesses to let them know how your website can help them grow.
5. Sell Digital Products
This is another huge way to monetize your website.
People are buying digital products online every day.
You have to take a share of this trending lucrative business opportunity.
Digital products are products like ebook, software, apps, video, and photos.
You can create one and sell them on your website.
You can download this guide by online guru Neil pater here to learn how to create sellable digital products
Download your free copy now
6. Sell physical products
If you have good quality products why not add a store feature to your website and list your products so that your audience can buy them.
That is cool right?.
It is, but you have to sell products that resonate with your audience.
If you don't have any product, you can get some from aliexpress.com and any other drop shipping supported e-commerce site.
7 Sell your services on your site
This method is the same as number 5, above.
If you have good skills or service then you can monetize your website with it.
The more people order for your service the more you will make money.
I do monetize all my blog and website with this method too.
So I know how profitable it is, that is why I listed it among this list of how to monetize a website in 2021 and beyond.
Read also: How To Make $2000+/Mo Writing Online
7. Add premium membership feature to your website
This is a great way to make money from your website if you provide exclusive contents.
This is how it works.
You restrict your premium or relevant article from the free users.
Only paid members can have access to them.
What does that mean?
It means readers or your website users have to pay before they can read your top contents.
That is it.
You can read this article to learn more about the membership website.
There you have all the 7 ways to monetize a website or blog.
Related: 6 Ways to monetize your writing skills – Earn up to $4,000/Mo
Conclusion
I know you have learned one or two things from this article.
If you do leave a comment below and if you don't leave a comment below too.
Your feedback is very important.
So please don't hesitate to leave a comment at the comment section below.
Thanks for passing by