Dropshipping business has become one of the profitable business opportunities these days but you can't run a successful business without using quality Dropshipping apps, that's why I'm here today to enlighten you on this today.
A lot of people are jumping into it and they don't know which dropshipping apps to use to scale their business.
I don't want you to be like them that's why I took my time to perform vivid research to bring you this incredible list of apps you can use to grow your dropshipping business without hassles.
When I got started with my dropshipping store, being in the same shoes too, until I figured the right app I actually need to grow my business.
Since then, my business never remains the same. I know that you're battling with this impediment right now that's why you're here if I'm not mistaking.
I feel your pain, that is why I compiled this list of top 10 dropshipping apps you can use now to increase your leads and sales without any hassles.
Are you ready to discover the 10 best dropshipping apps in 2021?
If so, let's begin……..
10 Best dropshipping apps in 2021
It's not compulsion to use all the apps listed below. One of them may be okay for you but in some cases, you need a combination of 2 or more of them to boost your business as quickly as possible.
1. Spocket
Spocket is #1 recommends dropshipping app in this list. Why? Because it's the best dropshipping app for Shopify, woocommerce and aliexpress dropshipping business.
If your intention is to dropship EU/US products then Spocket is what you're actually looking for. The app is loved by thousands of entrepreneurs around the globe.
Spocket will help you to discover top dropshipping suppliers of original Eu/us products.  It allows you to choose the best products to sell from thousands of dropshipping suppliers all over the world.
Spocket features
A clean dashboard: With Spocket you'll have a clean-clear dashboard you will use to manage your business in one place.
Supplier search: This feature makes it easy for you to find reliable suppliers that will fulfil your demand fast and with the truth.
Products search: It allows you to find awesome products to sell without any hassles.
Integration: Spocket is integrated with woocommerce, Shopify, bigcommerce, and Wix perfectly and it's easy to get the integration done.
Branded invoicing: Make your Mark with a unique brand identify your invoice represent your brand.
EU/US 100% suppliers: if you're planning to dropship EU/US products then Spocket got you covered.
Google chrome extension: The have Google chrome extension called Aliscraper. This tool helps you to import products from AliExpress to the app without hassles.
And much more features.
Spocket prices
Spocket have 4 plans and each of them has different prices.
Free plan: $0/month
Starter price: $24/month
Pro plan: $49/month
Empire plan: $99/month
You can view the pan details here.
Note: You can get started with Spocket without credit or debit cards for free now. Sign up for free here.
2. Alidropsip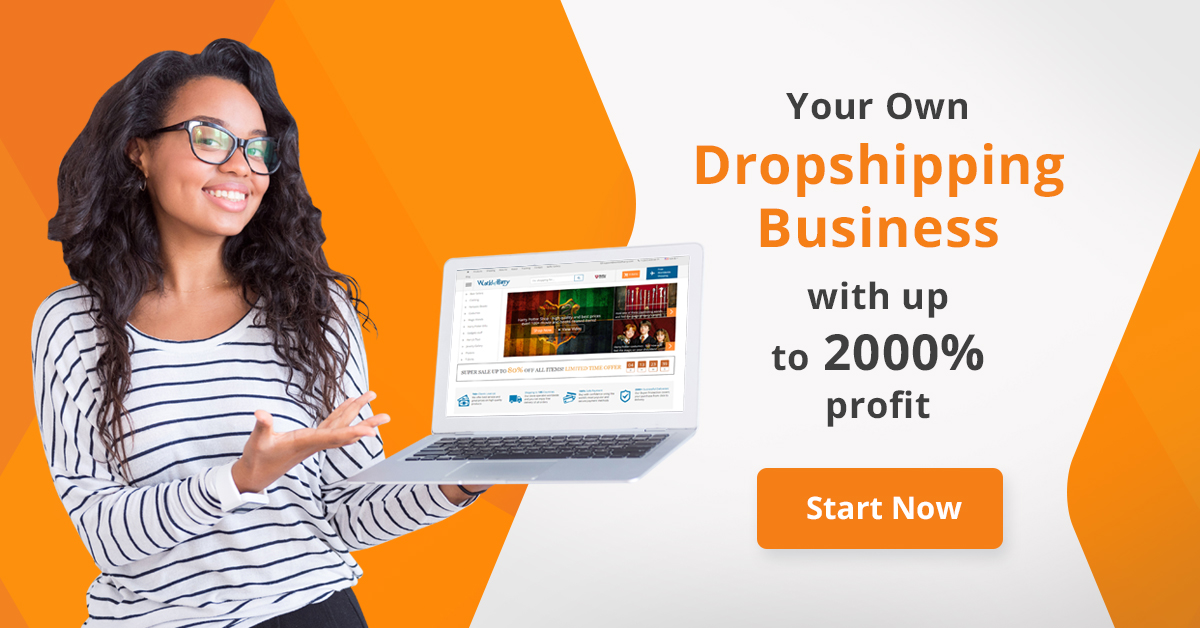 Alidropsip is #1 dropshipping app in the world. If you lay your hands on alidropsip, you have already made money from your business. Because of no store use alidropsip or any dropshipping store created by alidropsip that doesn't make money from the business.
It's a complete app for dropshipping stores. What I meant by "complete" is that its all-in-one. With it, you require no other apps to run a successful store.
Alidropsip features
Products importation automation
Products auto updating
Price automation
Auto order fulfillments
Epocket shipping filters
Auto order tracking
Built-in premium themes
Products customization
Unlimited numbers of products
Integrate well with Shopify and woocommerce stores
Built-in images editor
SEO products tags
Payment gateway integration
Inventory management
All-in-one dashboard
Cashbacks system etc
Alidropsip prices
Alidropsip is a high or top-notch products and such products always come with a little bit high prices
BASIC plan: $299 one-time fees
Advance plan: $499 one-time fees
Ultimate plan: $899 one time fees
Alidropsip worth it prices that you have seen above. You'll never regret buying the software for your dropshipping store.
3. Topdser:
Topdser is an ultimate dropshipping solution app. Topdser is a game-changing app for serious dropshippers who aim to make 6-7 figures from their business. This dropshipping tool is the right tool you'll use to grow and expand your dropshipping store fast without much struggling.
Topdser features
One-click products importation to your store
Niche spy: discover the latest winning products from Facebook ads.
Massive selection: choose from millions of products on the tool database and you can do this with just one-click import tool.
Auto order fulfillment
A powerful chrome extension
Multiple stores management options
Cashbacks
Auto message
Prices and inventory monitor
One-click migrate from oberlo
Auto default shipping method
Variation mapping
Edit/bulk edits suppliers for orders and many more features.
Topdser prices
Topdser have 4 plans and each of them has different prices;
Starter plan: Free
Pro plan: $19/month
Accelerate: $99/month
Scale plan: $499/month
Topdser is one of the best dropshipping apps for a dropshipping business. It's the official partner of AliExpress, 1688, and Shopify.
4. Ezuzy:
I have personally used ezuzy for my dropshipping store (fingamall.com) that I have concerted to an online marketplace or multi-store site.
Ezuzy is an incredible tool for dropshippers. It allows you to import AliExpress products to your WordPress woocommerce store with just a few clicks.
The best of all it's easy to set-up and use.
Ezuzy features
Fulfil orders automatically
Products customization
Price rules
Inventory management
Inventory variation
Chrome extension etc
Ezuzy prices
Ezuzy have 4 plans and the plans are;
Free plan: $0/month
Basic plan: $9.90/month
Pro plan: 19.90/month
Unlimited plan: 29.90/month
You can see it yourself. Ezuzy is the cheapest quality dropshipping app out there.
This Dropshipping apps is best for woocommerce and AliExpress dropshippers.
5. Shopmaster:
Shopmaster is an all-in-one dropshipping app that comes with every feature you need to run a successful business. It's simple to use and to integrate with multiple platforms. Whether you are
Shopify, eBay, woocommerce or wish dropshipper, shopmaster can be the right tool you're looking for right now.
Shopmaster features
Shopmaster has some tremendous features which would elevate your dropshipping business.
The features are:
Import products from AliExpress, Amazon and other 20+ suppliers
Manage products listings
Set your price rules
Products monitor
Auto order fulfilment
Synchronize orders tracking number
Manage multiple stores
Staff accounts
Products edit
Chrome extension etc.
Shopmaster prices
Shopmaster have 4 plans
Starter plan: free
Basic plan: $19.90/month
Business plan: $39.90/month
Enterprise plan: $79.90/month
Shopmaster worth trying, if you want to make it big from the dropshipping business world.
6. Oberlo
Oberlo is a dropshipping app designed exclusively for Shopify. The app allows you to automate your dropshipping business without too many efforts.
Dropshipping business has to get more competitive now, so you need an amazing app tool to survive in the industry which oberlo is one of these tools.
Oberlo features
Oberlo is specifically created for Shopify stores and it comes with almost all the features required to have a successful dropshipping store.
Products importation from AliExpress
Auto order fulfillment
Chrome extension
Automated products pricing
Inventory updates sales report
Real-time order tracking
Products monitoring
Bulk orders
Variant mapping
Suppliers switching
Products customization and more
Oberlo prices
Starter plan: Free
Basic plan: $29.90/month
Pro plan:$79.90/month
If you have a Shopify store or planning to launch one then oberlo maybe an option
7. Yakkyofy
I have personally used yakkyofy. I must say it's an incredible dropshipping app. It's one of the best dropshipping software you can use to autopilots your store with zero worries.
Yakkyofy features
Products importation
Chrome extension
Products prices management
Shipping management
Private label products
Shipment tracking
Bundle sales
Virtual warehouse
Integrated with Shopify and woocommerce stores
Manage multiple stores etc.
Yakkyofy prices
With yakkyofy, you don't have to get subscribe to any plans to get started all you have to do is to pay as you buy products from them.
They operate a system called "pay as you go". This makes it one of the best dropshipping apps in 2021.
8. Jungle scout
Jungle scout is specifically created for Amazon sellers and dropshippers. It's an all-in-one platform for selling on Amazon.
Selling on Amazon can be competitive but with high profile software like jungle scout, you have nothing to baffle about.
Jungle scout will be helped you generate a lot of sales and money. You don't have to worry about products management neither marketing.
All you have to do is to focus on growing your business and maximize your profits.
Jungle scout features
Jungle Scout was created by Amazon successful sellers. So they know the kind of features that are useful and will be of help to you.
One-click Amazon connection
Get key products insights
Validate your products ideas
Request products review
Branding
Auto order fulfilment etc.
If you have Amazon store or you are planning to dropshipping with Amazon then jungle scout is the right tool you need to have a successful business.
Jungle scout price
Basic plan: $19/month
Suite plan: $49/month
Professional plan: $84/month
If you're Amazon seller you can join other 400,000+ entrepreneurs that use jungle scout to skyrocket their business to 6-7 figures.
9. Ecomdash:
Ecomdash is innovative dropshipping software that allows you to import products, order fulfilment, products management etc. The app is highly crafted for Shopify stores. You can start your 15 days trial to know whether the app is what you actually need.
Dropshipme
Dropshipme is one of the dropshipping apps that stand out of the crowd through their incredible customer's support.
With the software, you can get started without any hassles. Dropshipme is is a tool I have tested but they didn't meet my expectations before I switched to my current app (alidropsip).
Wrap up
Dropshipping has become one of the trending businesses nowadays but you can do this type of business without using the right tool or I may say best dropshipping apps that will fast forward the long and harsh journey.
So, there are the top 10 dropshipping apps you should use.
Alidropsip, Spocket, and Topdser are my top picked and best recommend.
Bye; Talk to you soon
Articles you may like also: